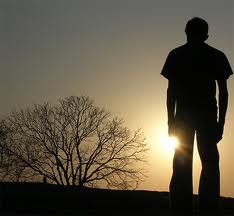 To Pray on and Ponder: Acts 10, 34a.37-43; Psalm 118, 1-2.16-17.22-23; Colossians 3, 1-4; John 10, 1-9.
Id quod volo (That which we desire most): To be attentive to the smallest and subtlest signs of God's new light and new life in my day-to-day world, a sharpening discernment to sense God quickening in the grey areas of my life, and enough courage and generosity to meet God where he calls me so I may embrace more and more fully my vocation to be a child of Easter light and I may help accompany others who also need companions to crossover from darkness to light.
The beautiful Canticle of Zechariah found in the Gospel of Luke is a prayer of praise we pray every morning when we do that part of the Liturgy of the Hours referred to as Lauds. The last few lines of the prayer can be for us a beautiful depiction of what was happening to the disciples on those early days of Easter:
"In the tender compassion of our God,
the dawn from on high shall break upon us,
to shine on those who dwell in darkness and the shadow of death,
and to guide our feet into the way of peace."
The light of a new dawn is a good metaphor for many things that happen in the easter experience of Jesus' followers, although the Filipino image of "magbubukang-liwayway" seems to me a more accurate picture of how light dawns upon us–more like the spreading-open of a fan, the gradual unfolding of layers of light that slowly spreads over the once dark nightscape, than the more forceful breaking of light, like that of a lightning bolt which slices through the horizon. For we human beings can really only rest in a love that is freely given, unconditional, without demand of an exchange–but a love so attractive and enticing that we give back an offer of love anyway. We open to the prospect of healing love, we allow ourselves to become vulnerable–there's no other way, wounds heal, except to have it exposed to the healing agent. And the more we trust and entrust, the more this God's transforming power can reach deep into us to restore order into things, to sort out our entangled desires, to give us courage and generosity to die to our old selves and rise to the new self that our compassionate God means to create–that enlightened, free, loving and peaceful self.
For the disciples, the dawning of recognition, understanding and belief, of renewed hope and zeal, of courage and daring testimony came gradually. After the crucifixion and burial of Jesus, the disciples were scattered scared. Only a handful went as far as the foot of the cross and the tomb–Mary, Jesus' mother, Mary of Magdala, Mary wife of Cleopas and the beloved disciple, John. Simon Peter tried to follow in Jesus' footsteps but was overcome by fright once bystanders recognized him and squealed him to others as one of Jesus' disciples. In Peter's fright, he denied Jesus three times as Jesus himself predicted. But slowly, Jesus would show himself alive to all of them, first, I believe to Mary, our Lord's mother, then as Scriptures testify, to Mary of Magdala, and then to the disciples hiding at the Cenacle, then further on to the Lord's second layer of disciples–presumably including the disciples who walked to Emmaus and also to the persecutor Saul of Tarsus, who after Easter light came upon him blinded him so that in three days he may see again with new eyes as Paul, apostle to the gentiles. By the moment of Pentecost, we find the motley group of disciples already out in the streets, filled with the Holy Spirit, proclaiming what it means to receive new life in Jesus–there we really see the birth-ing of a new church, a new communion filled with the Spirit of Jesus, spreading the good news of love and mercy and compassion in the power of the Spirit.
And the same might be true for us in our everyday Holy Saturday world. We must continue to seek small subtle signs of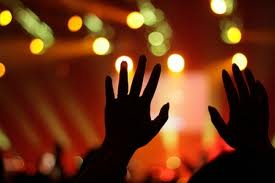 this new life. Perhaps in a small stir of the heart to forgive. Perhaps it is in an inspiration to be more honest and genuine to oneself and to other people. Perhaps it is brewing courage to give oneself into a relationship of love and care. Perhaps it is a wake up call, to discenter ones preoccupations and realign ones efforts to God's desires rather my own selfish schemes. Perhaps it is an invitation to finally entrust a lost loved one to the caring hands of God and to allow our Lord to heal me of the wounds of grief and loss. Perhaps it is to release myself from the hold of material things or abusive relationships that may seem to have filled an inner void but have propelled to a path of self-destruction. Perhaps it is a call to simplify, to settle for the really essential things, in order that we become a really focused loving presence to the people who matter to us. What might be the invitation to us of this gradually fanning Easter light that will renew us and move us to greater freedom and love?
We have been baptised as an Easter people after all and so even in this gray, sometimes bleak Holy Saturday world, we discern God's footprints everywhere, still gradually dawning Easter light in the dark chaos, putting order into the details of our lives, creating us, renewing us, giving us a foretaste of the Godlife which he promises to make us experience when we finally come home to the Father. Allow me once more to recall this song by the Bukas Palad ministry on these days of the Easter octave. They are like a creed of sorts, an identity anthem for Easter people like us. The second stanza best captures for me the joyful proclamation of an easter child. For an easter child draws courage and zeal for living God's compassion in their service because they too first receive God's light while they groped in the darkness of their lives, and they too received God's lovingkindness when there seemed none in the world where they struggled to live. After experiencing God's personal care in people around them, they rise and join the ranks of God's ambassadors of love, dedicating much of their lives to be Christ's hands and feet for others, and so become new lights that do shine for those who still walk in darkness.
We are the children of easter morning
We sing to proclaim the Lord's might
Now there's meaning to a life of dying
For the Lord our God has conquered the night
With joy we dedicate our lives to the service
Of the God of life whose goodness we've known
Until our lives be themselves our song of easter morn.
I wish you all a Blessed Easter, and pray that we all experience this slow, subtle dawning of Easter light in our lives and through us who believe, may others experience God's light shining in them as well! God Bless and Happy Easter to all!
March 27, 2016 Leave a comment
« older posts
newer posts »