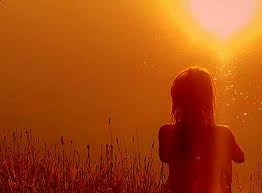 To Pray on and Ponder: 2 Maccabees 7; 2 Thessalonians 2,16-3,5; Luke 20, 27-38
Id quod volo (That which I most deeply desire): To beg for the gift of trust and hope in embracing the mystery of death and the afterlife, resting in the God's love and friendship and in the hope that this loving God will share with life and love through eternity.
As you may have noticed, we are gradually approaching the end of our Liturgical year when we celebrate the Solemnity of Christ the King of the Universe. And of course when one liturgical year ends, a new one begins, again with the start of the Advent and Christmas seasons.
And so we will begin to read and hear Scripture texts which make us reflect on the end times; to invite us to ask questions anew about what the end will be for this world, for this life; what will happen when we die, what do we hope for in the afterlife.
This is why in today's readings, we are served two different stories about seven brothers who die and a woman who dies with them.
The text from the Book of the Macabees tells of an impressive story of seven brothers who willingly offer their lives in martyrdom to affirm their fidelity to their Jewish law. Each one confess their faith and their willingness to die for it in the hope that God will raise them to new life. The mother who painfully sees her sons go one by one does not recant the faith when her youngest son is put to test, rather, she encourages her to follow his brothers' path and not make a mockery of their heroic deaths. Her words are quite moving:
I do not know how you came to be in my womb; it was not I who gave you breath and life, nor was it I who arranged the elements you are made of. Therefore, since it is the Creator of the universe who shaped the beginning of humankind and brought about the origin of everything, he, in his mercy, will give you back both breath and life, because you now disregard yourselves for the sake of his law [2 Maccabees 7, 22].
The Gospel tells of the story of seven brothers who were married to a woman. The first husband passed away and so one brother after another was bound by an old Jewish Levirate law to take on the responsibilities of a husband as the current one died. In the end after the seventh husband dies, the woman herself dies. And so arises the trick question of the Sadduccees regarding the resurrection: In the afterlife whose wife will the woman be, since each of the seven brothers was married to her?
In truth, the Sadduccees did not believe in the resurrection. They were simply using this outrageous question to mock the Pharisees and to entrap Jesus.
But Jesus responded well. He said two things with wisdom and simplicity: First, that in heaven, we will no longer need marriage for we will live like the angels, interacting simply with life-giving love. Second, that God who continues to converse with Abraham and Moses after their life here on earth, is the God of life and will share with us that life in its fullness at the appointed time. For sure Jesus' reply still leaves much for us to understand what the afterlife holds for us and it is our way of dealing with this mystery that I wish to invite you to reflect on now. Perhaps we can take the cue from our psalm response and ask ourselves, "when the Lord comes, will our joy indeed be full?" Kapag kumatok na po sa atin ang kamatayan at dumating na ang Panginoon para sunduin tayo, buong galak ba tayong sasama sa kanya?
First, I'd like to invite you to notice how do we deal with the anything that has to do with death and the after life. Despite our denials, the most common feeling we all have before death is often that of fear. We fear death, we fear the unknown. Many people have said a lot about death because they had experienced near-death or they died momentarily and came back. But still because we ourselves have not experienced it, we approach death with much fear. Despite all our credo about the goodness and graciousness of our loving God, we still fear it when we experience in our bodies or in the events around us that death calls. Before our fears, we have to beg to be given the virtue of trust–to trust as Jesus did that the last word of our Father is not death but love and it is by this love that Jesus has already conquered death.
But second, aside from succumbing to fear, we try to explain away our fears by our hundred and one concepts about death. Like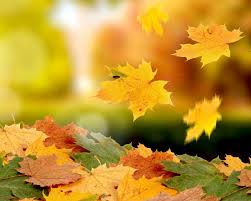 anything mysterious and unknown to us, we try to put order into the unknown by putting it in a box we can contain. Like what we do with anything that elicits dis-ease or discomfort in us, we try to accomodate it into our comfort zones or ignore it altogether. It's like an unknown destination we try to conquer using Waze or GPS. A Canadian Jesuit calls this a propensity for clarity. We hold on to clarity to protect ourselves from the unknown. We draw maps. We make guidelines. We draw up rules, so that what remains mysterious and possibly chaotic like a wild horse, we pretend to tame and control with our clarities. And yet if we look at death straight in the eye, we know that controlling how it will come and when is beyond us. We can only wait in hope and prepare for its coming. And we try and learn to embrace the mystery of death and the afterlife with faith in our loving God. We can draw hope in Jesus' words that in the afterlife, we hope to receive a share of God's fullness, we can hope to share in God's life-giving love. We can therefore live this life on earth with joyful hope, because when Christ comes again, he will give us joy that is complete.
November 6, 2016 Leave a comment
« older posts
newer posts »