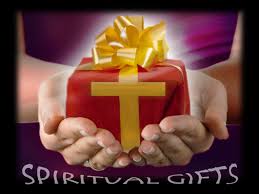 To Pray on and Ponder:  Ephesians 1, 3-14; Luke 15
"Praise be to the God and Father of our Lord Jesus Christ, who has blessed us in the heavenly realms with every spiritual blessing in Christ. For he chose us in him before the creation of the world to be holy and blameless in his sight. In love he predestined us for adoption to sonship through Jesus Christ, in accordance with his pleasure and will— to the praise of his glorious grace, which he has freely given us in the One he loves. In him we have redemption through his blood, the forgiveness of sins, in accordance with the riches of God's grace 8 that he lavished on us. With all wisdom and understanding, he made known to us the mystery of his will according to his good pleasure, which he purposed in Christ, 10 to be put into effect when the times reach their fulfillment—to bring unity to all things in heaven and on earth under Christ.  In him we were also chosen, having been predestined according to the plan of him who works out everything in conformity with the purpose of his will, 12 in order that we, who were the first to put our hope in Christ, might be for the praise of his glory. And you also were included in Christ when you heard the message of truth, the gospel of your salvation. When you believed, you were marked in him with a seal, the promised Holy Spirit, who is a deposit guaranteeing our inheritance until the redemption of those who are God's possession—to the praise of his glory."  [Ephesians 1, 3-14].
"Father, I have sinned against heaven and before you; I am no longer worthy to be called your son; treat me like one of your hired hands."' So he set off and went to his father. But while he was still far off, his father saw him and was filled with compassion; he ran and put his arms around him and kissed him. Then the son said to him, 'Father, I have sinned against heaven and before you; I am no longer worthy to be called your son.' But the father said to his slaves, 'Quickly, bring out a robe—the best one—and put it on him; put a ring on his finger and sandals on his feet. And get the fatted calf and kill it, and let us eat and celebrate;24 for this son of mine was dead and is alive again; he was lost and is found!' And they began to celebrate. [Father and the Younger Son, Luke 15, 18-23]
'Listen! For all these years I have been working like a slave for you, and I have never disobeyed your command; yet you have never given me even a young goat so that I might celebrate with my friends.But when this son of yours came back, who has devoured your property with prostitutes, you killed the fatted calf for him!' Then the father said to him,, you are always with me, and all that is mine is yours. But we had to celebrate and rejoice, because this brother of yours was dead and has come to life; he was lost and has been found.' [Father and the Elder Son, Luke 15, 29-32]
The appearance of the parables of the lost sheep and the lost coin (Luke 15) in our Liturgy of the Word for Catholic mass today gives me occasion to review another important theme in my tertian thirty day retreat. And this is "the way we are with gifts." The theme still belongs to our capacity to receive God's love with total freedom and availability. For as God's love is totally GIFT, all we are and all we have also refer back to the one act of creative love that is God–ALL, ALL is GIFT. And so the way we are with gifts affects how we receive God and God's gifts, and moreover, affects the overall perspective with which we view the whole of our life, which by the way, is also GIFT.
Framed in the story of the Parable of the Prodigal Son, we can say, some of us are like the younger son. We abuse God's gifts because of our being slaves of the flesh, of our impulses, of our selfish needs, our capriciousness, our desire to quickly satisfy our desires without thinking of consequences for ourselves and others. And takes reaching our so-called "rock bottom" experiences before we come to our senses and decide on a change in the direction of our journey. Some commentator even showed some distrust on the younger son's "penitent homecoming move" and said, "Oh he was just hungry and he remembered that servants were well-fed in his father's house. And so he would just go home and apply to be a slave in his father's house. At least his basic needs would be taken care of." So this commentator explained then even the homecoming was not a complete turn-around. He was still motivated by his enslavement to the needs of his flesh. Only the Father would turn around and restore this slave to sonship.
But some of us are rather more subtle. We may not be slaves of the flesh and like the elder son, we remain with the father, faithful and dutiful in serving in the Father's household. And yet we may be simply slave to the rule, to external fidelities, to a deep need for appreciation or validation or affirmation from the father we always try to please and serve. The slavery comes to a head when the elder son learns that his father had killed the fattened calf for the wild and irresponsible younger sibling. So for this child thus, it is quite difficult to see any gift because his expectation precedes any sense of gratuity offered by a loving father. I work faithfully and I deserve all I receive. I have worked hard for them. I earned them. I am ENTITLED to these. How can we feel anything freely give to us out of love as GIFt, if before they are given us, we already consider them an entitlement?
I remembered that these thoughts were a constant prayer theme since my first vow retreat in 1988 till my pre-ordination retreat in 1997. Previous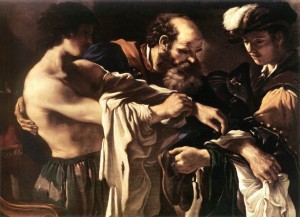 reflections I have written in those days prior to commitment as a Jesuit, and then deacon and priest showed a distinct affinity of my story with the parable of the prodigal sons. Many times I myself tended to approach my Father-God in fear, perhaps even with pride. And like the younger son, I return and ask the Father to just treat me as a hired hand, because I didn't feel worthy to be called a son. But the father insists in restoring me to sonship. "The hired hand leaves the flock in the midst of crises, but the Good Shepherd lays down his life for his sheep." Yes, if I remain in that slave mentality that serves with a strong sense of entitlement and a strong attachment to the things of this world, then so little of my heart would be left to love the the Lord's flock.
Many times have I heard the Father always reminding me: "everything I have is yours, come celebrate with us. Your brother is home safe." Despite all my cynicism and proud entitlement, "Gusto kitang maging malaya at masaya dahil anak kita–akin, anak ko! Hindi na magbabago iyon. Gusto kitang maging masaya, hindi kumakabig, hindi maangil, hindi naniningil, kundi malayang nagbibigay dahil malaya ring tumatanggap at puno ng pasasalamat." (I want you to be free, because you are my son, you are mine. That will never change. I want you to be happy. I want your joy to be complete–not obsessed in fending for yourself, not complaining, not demanding pay back, but always joyful in freely giving because you have also freely received gifts and you are filled, overflowing with gratitude).
And as this graciousness of the Father deepened in my heart, it just dawned on me how lavish every good gift came to me, many of these unasked. And the gifts came and continue to come in proper places and times, in proper doses, in providential ways–family, friends, the circles that brought the faith and its practice to my life, parish choir, opportunities to train and serve with the Good Shepherd sisters as a high school student-peer counselor, life-long scholarships,  my schooling with the Marists, with UP and Aguinaldo, Quezon City Science and of course, my Ateneo education which ultimately gave me a chance to know the Jesuits, the religious order I belong to now. Ignatian and Jesuit spirituality are of course a treasure trove of gifts that I am humbled to be tasked to share to others as well.
God is indeed good. He brings the manifold gifts to our lives in wise and thoughtful ways. I am the one who sometimes abuses the gifts or who does not appreciate enough their import in my life because I receive them as an entitlement.  But really as Jesus said in the Gospels, at the end of the day and I find myself serving at the table of my Lord, my role is really to simply say, "I am but a lowly servant doing what is expected of me." Yet Jesus rebuts to gently remind me instead–"no I no longer call you my servant, but my friend, because I have shared much of my heart with you and now I lay down my life for you, my friend. Now do to others as I have done with you, in joy, in complete freedom and joy!"
May God really show us the way to receive God and God's gifts in total freedom, love and joy. God Bless!
November 7, 2013 Leave a comment
« older posts
newer posts »