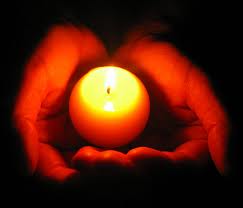 To Pray on and Ponder:  1 Corinthians 4, 1-5; Luke 5, 33-39.
Id quod volo (That which we most deeply desire): To gain a sense of what it means to be servant of the Lord and steward of God's mysteries, the better to embrace these calls as I go about my day to day life and ministry.
It felt like a solemn send-off from the Lord when we celebrated our graduation mass for Module 4A2 for Ateneo de Davao formators. All were spent but satisfied after a whole day of designing and clinic-ing retreat programs for actual target groups in the AdDU community. Even when energies were visibly low, the group that stayed on for the much delayed mass and graduation sang their hearts as we entered into the celebration. Zeal and joy were in the air. And then when we got into the readings, there was a solemn silence.
"Thus should one regard us: as servants of Christ and stewards of the mysteries of God." St. Paul's exhortation to his Corinthian community about the role of the ministry leaders just rang true for this group of formators and CIS staff. Participants in the course kept discerning in their heart if this ministry was really for them. Many could not doubt that gifts and skills akin to spiritual direction and retreat-giving were given them and these gifts were very visible in the way they conducted their direction practice from Day 2 of the course. But praying through the themes of the First Week as well as listening to topics like narcissism, sin and conversion, healing also gave them some roller coaster ride of sorts as they felt both their unworthiness for the ministry and the great loving trust that the Lord seemed to be communicating to them in this call and mission. I could only tell them from the heart, "welcome to the club" or sinners, called to be companions in mission.
As ministers, called to be servants of Christ and stewards of the mysteries of God, we just keep at praying John the Baptist's mantra constantly "I must decrease so He may increase." It is God's Word that ultimately enters into a person's heart to heal it and transform it. That Word will have already been planted into the person's heart, long before the Lord sends him or her to us for retreat-accompaniment or spiritual direction. Our work as stewards is to help the person notice God's most subtle movements in the heart, and when the directee is able to fix his or her gaze on God, then we help him/her to relish and savour God's loving touches, and be caught in awe at how God accompanies each one through healing and self-offering.
When we read the Gospel with St. Paul's exhortation in mind, then we ministers  are reminded as well, the Word that we encounter in a directee's heart is the same Word of God which Isaiah described in Isaiah 55, 10-11:
"For as the rain and the snow come down from heaven
    and do not return there but water the earth,
making it bring forth and sprout,
    giving seed to the sower and bread to the eater,
so shall my word be that goes out from my mouth;
    it shall not return to me empty,
but it shall accomplish that which I purpose,
    and shall succeed in the thing for which I sent it.
As directors we put our absolute trust on that Word to accomplish its desires in the hearts of our directees–we only need to help manifest the Word's movements into the foreground of our directee's consciousness.
But then there's this other quality of God's Word–it is like a double-edged sword. And we as ministers have to heed the Gospel's reminder that as we continue to embrace ministry from the Lord, God's Word will also purify us and transform us. Even in the space where we encounter the Word while directing others, we often experience God speaking to us and inviting us to some conversion, some letting go of an attachment, some closer embrace of humility, honesty, courage and generosity. The Word wants itself spoken clearly and loudly that only our honesty and transparency before it can make us real transmitters of the Word. We do bracket these Director-Word conversations while we listen and focus on our directee's process but after the sessions we also attend to ourselves and bring our own experiences to supervision, the better for us to hear God's Word to ourselves.
Servants of Christ and stewards of the mysteries of God then is a call many of us need to take seriously and respond to, and as we do respond with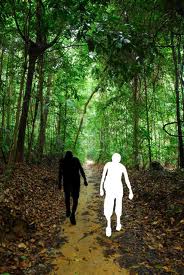 honesty and integrity, our God who calls us and sends us blesses us a hundredfold with freedom and a greater capacity for loving.
Are you one who senses the gift of ministering to others in spiritual direction or retreat-giving? Do people naturally gravitate to you when they need a sounding board, a wisdom companion, one who helps sort out things that come out of dreams or prayers, a co-discerner as one considers choices of the day-to-day or of life direction? Has your prayer become more contemplative, more listening, more a conversation with a God who seeks you out constantly to engage you in a relationship and companionship in mission? Are you one who is drawn to things Sacred and whose visions of the world and of life have grown in breadth and depth to carry God's desires for our world? If these are your experiences, perhaps you are ripe for discernment for ministry–seek out a companion or guide to sort out this call and respond. And for our twenty-one formators in the Ateneo de Davao community, I ask your fervent prayers. More and more they will be thrust into spiritual direction and retreat work. They will need a continued shower of God's grace for personal clarity, honesty and courage, generosity and zeal, integrity in ministry. God Bless!
September 8, 2014 Leave a comment
« older posts
newer posts »