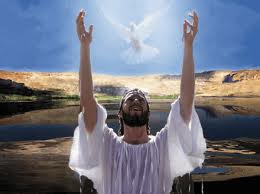 To Pray on and Ponder:  Acts 20-28-38; John 17, 11b-19
Id quod volo (that which we desire most deeply): The gift of remembering, to call to mind and draw fruit from the memory of the parting words of Jesus, our friend who bid farewell before his ascending–to catch his Word, be drawn to the Truth he offers, to be with him as his Father adopts us as his children.
I've heard time and again, that we Filipinos are fond of long farewells. After the first bid of goodbye, guests and hosts stand as though to commence the ritual of taking leave but people just keep on introducing yet new topics to converse about, hosts bid some more time by offering to prepare some take aways from the great amount of food still left on the table; children momentarily pause from their games, but seeing their elders continuing to linger, resume their play. And this ritual goes on and on until, so people say, the seventh goodbye has been expressed.
I don't know if Jesus knew any Filipino sensibility at all, most probably not at that time, but his farewell discourse was not short either. This discourse spans several chapters in the Gospel of John and would have taken most of Thursday evening, long after the sabbath meal and foot washings have finished. We know that the part featured today was one of the most solemn parts as Jesus was already addressing his Father here (I wonder if the disciples were still awake by this time), and Jesus was praying to the Father in a tone that seems to have already begun his negotiations with Abba at the famed garden of Gethsemani.
Jesus was praying to his Father for some gifts to be bequeathed to his disciple-friends upon his parting.  Jesus knew that the time of his physical presence with his friends was running out and that after he their shepherd is struck dead, they will scatter. Which is why at this most crucial time before all things regarding his passion and death come to pass, he would now ask his Father for the most important gifts he wants given to his friends. These are sort of his final wishes before he offers himself as a libation.
First, that the Father give his disciples his name and protect them by this name. Everytime words such as these are mentioned in the New Testament, I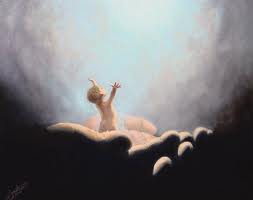 am brought back to that dialogue between Moses and Yahweh, where Moses seemed to have wanted to trick God into naming himself  to him "who will I tell Pharaoh, sent me?" But God brushed aside Moses' pretensions at domination (the dominant one names the subordinate!) and simply told the prophet, "Tell Pharaoh, 'I am who I am'" sent you." And by this "I am" name, Yahweh, simply assures his creatures that he is one who abides forever, one who was, who is and who will be present forever." But God's lovingkindness and presence is only perpetually offered to us as an offer of love and companionship–never an imposition. We creatures have to offer ourselves back to God who is Creator, but ironically who awaits our permission to receive his offer of lovingkindness and presence.
We have to forego of any other name by which we may have lived our lives; any other idols or attachments or addictions with which we have betrayed ourselves and pretended to live independently of our Provident God. Only in God will our souls find rest. Only in God will we find our salvation, our strength, and our life.  With God's name, we find protection. David the shepherd-king knew this well, as he said "with your rod and staff you defend me." And David knew that a shepherd's rod and staff have the seal of ownership inscribed on it which names the sheep after the identity of the shepherd. Jesus, the Good Shepherd knew this well too, that's why the beginning of his prayer is, protect them by your Name Father, so that not even the Evil One will have power over them.
Second, Jesus declared, I have given them you Word and because of this, the world hated them. When we come to live by God's Word, the prospect of the world hating us becomes simply logical, because as Jesus had forewarned, no servant is greater than his master, and if Jesus himself incurred the world's hate, how much more us, his servants, when we stand by our Master's Word. But Jesus asks his Father, "consecrate them in Truth, for your word is Truth," especially as I send them all to the world that hates them. Jesus knows that in the thick of battle for allegiance when the disciples carry out their mission in the world the twin powers of the lures of this world and the threat of its punishments may weaken the disciples' resolve, but perhaps a lot less so, if they are consecrated in God's Truth. The power from on high will strengthen the hearts of disciples and make of them evangelizers of others in the world, fired as it were by the very strength of God's Truth.
A third gift is yet a promise at least at that point. For Jesus assured his disciples that he would leave them orphan but would send them an Advocate who will recall to them everything that he had ever taught them and unleash from within them enormous gifts that will empower them to make disciples of other nations and gather all people into one body and one spirit in Christ.
The Lord who lingered in his farewell concludes his discourse with a prayer that entrusts all of us to his Father and to the Spirit who is yet to come. Jesus asked from three valuable gifts: the Father's name in whose adoption and protection we will remain above the evil one's grasp; the Word of Truth in which we are consecrated and made holy and finally the Spirit who will complete everything that Jesus left unfinished and would remind us of all that he has taught us. We ask that we keep our hearts open in receiving these gifts constantly and with open minds and hearts.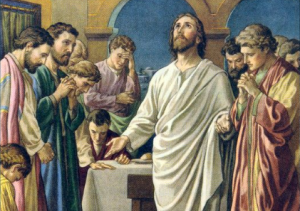 Perhaps some questions for reflection may be helpful: How have we kept faithful in living as adoptive children of God. How have we lived the grace of creaturehood (being creature) and of filiation (being child) before God? How have we kept humble and faithful, simple and surrendering, trusting before a God who will always provide for us and love us without condition and without limit? How have we dwelt constantly in God's truth? How have we resisted temptations to embrace lies or half-truths for convenience or security? How have we succumbed to temptations to deceive, to pretend, to lie, to manipulate, to distort or deny the truth about ourselves or about others or about God? How have we kept our hearts open to the many gifts of the Spirit? As we inch our way closer to the Solemn Feast of Pentecost, we ask the Lord to prepare our hearts as we begin praying, "Veni, Sancte Spiritu." Come Holy Spirit, and fill the hearts of your faith, enkindling in them the fire of your love!" God Bless!
June 4, 2014 Leave a comment
« older posts
newer posts »