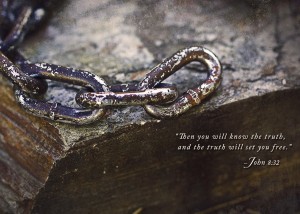 To Pray on and Ponder: Daniel 3, 14-20.91-95; John 8, 31-42.
Id quod volo (that which we desire most):  To receive God as Truth, one who receives me with utmost kindness, compassion and unconditional love, but one who also challenges me tough love to call forth from me greater honesty, integrity and transparency so that only God's Light can touch my heart to heal it and give it new life.
Just a few days away from Passion Sunday, the Gospel shows us the character of Jesus engaging the Jews proclaiming to them that to follow the Son of Man as a disciple involves the discipline of truth-telling and truth-witnessing, because Jesus himself is the way of truth and life: "If you remain in my word, you will be truly my disciples and you will know the truth and the truth will set you free."
How many times have we come across friends who have all the kind words to tell us and who would tend to appear always accepting and accommodating and yet when push comes to shove, would leave us in crises when our glossed-over weaknesses or vulnerabilities take their toll on us and have us abandoned by everyone else. With Jesus the psalmist's ideal is quite real: kindness will always meet with truth! Jesus will always receive us unconditionally, but will also keep confronting us with the truth about ourselves and challenge us to integrity. Only real friends do that. Enablers and codependent friends will appear to receive us but will not challenge us. Dogmatic and self-righteous people will keep harping at what they believe to be true, but will judge us and look down on us unless we allow them to control us and dictate to us their own version of the truth.
Engaging God as truth means always training ourselves to perceive events and things with as much accuracy as we can, with the least prejudice and bias. Our very capacities for sense and perception will always involve some form of bias because of our unique experiences as well as the limits of our physical bodies and stances, but if we honestly acknowledge these sources of prejudice and bias then we may also take care to compensate for our limitations by consulting others in community who perceive things with us. We may never arrive at absolute truth by ourselves but as we seek to perceive things with a community of knowers of really want to see the truth, then perhaps we will arrive at a perception closest to the truth, with each one in community correcting the deficiencies and distortions of each other.
Second, as we try to perceive things and events as accurately and closely as we can, we also seek to draw meaning from our experiences and perceptions by asking the proper questions. We try to draw meaning from different points of view and according to different contexts, most especially exploring what meanings may be drawn from these experiences from the purview of faith and our right relationships with self, neighbour, creation and God.
Finally, we draw truth by looking at the world from the viewpoint of God's love. As St. Paul goes, the love of God is the beginning of all knowledge. We see things differently when we see things with love and compassion. When we look at the world from eyes of selfishness and egoism, we tend to impose meaning and value on people and things depending on how these are useful and beneficial to us, not according to their proper gift-ness from the point of view of God from whom they come to us as precisely as gift.
"It is from the heart that one can see rightly, what is essential is invisible to the eye," as St- Exupery's Fox taught the Little Prince who felt confused after seeing so many roses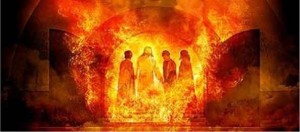 on earth that somehow made his own rose less unique and special. The fox taught the little prince that his rose had become special to him because of his whole history of engaging it in a "taming" relationship, because of the intimacy that has developed between him and the rose which will forever render it extra important and valuable to him, much like how the fox had become a friend to him now. But lest we think of witnessing to the truth as some chummy relationship with social friends, the true witness to the truth will witness to the value of truth to the point of offering his or her life for it. Otherwise, we may go the way of Pilate who will risk undermining the very meaning of truth by washing his hands from its painful consequences, when abiding by the truth means putting his own power and stature in jeopardy. Alas the one who witness radically to the truth will be ready as the three faithful men who risked being thrown into Nebuchadnezzar's furnace if only to witness to the truth that there is but one God and that they shall not pretend to worship any other, just to save their skins.
Looking at the truth in people and in things from eyes filled with God's love allows us then to see all of these as connected to God and God's loving desires and actions for ourselves and for the whole world around us. And when we allow ourselves to move in synch with this whole loving and life-giving movement of God, leading our lives according to the will of God. We awaken to freedom that God's love brings and we begin to see life itself as God's moment-by-moment creation of ourselves and our world en route to an eternity of dwelling in his truth forever. God Bless!
April 9, 2014 Leave a comment
« older posts
newer posts »